Maths in Darwin Class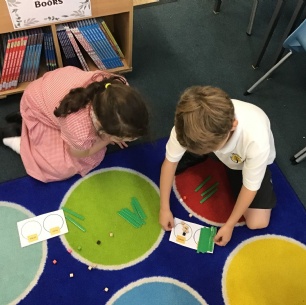 Autumn term resource exploration!
During this first term in years 1 and 2, we focus heavily on how to use concrete and pictorial resources to support our learning, ensuring that we use the resources correctly and appropriately.
We have focused particularly on tens frames to support bonds to 10, tens and ones frames to understand place value of two digit numbers, and using various resources to represent numbers in different ways.