DT/RE - Clay Diva Lamps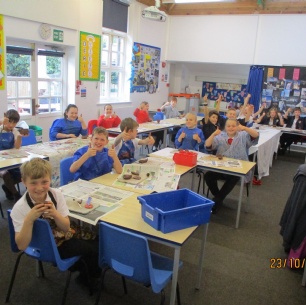 Please enter an introduction for your blog post here.
As part of our RE work leanring about the Hindu fesitival, Diwali, the children have designed and made their own Diva lamps. they had great fun and took real care and attention over the shape and details.