English - Murder Scene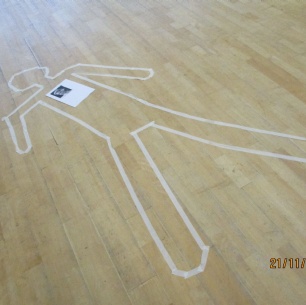 Please enter an introduction for your blog post here.
In English the children have been reading the story Holes by Louis Sachar. They have been studying the story and character in detail whilst learning about a range of grammar and newspaper reports. Today they came in to a potential murder scene which as news reporters they have had to take notes about and speak to local residents and potential witnesses, this will be used to write their own newspaper report. Please see the gallery for more details.