Viking Trading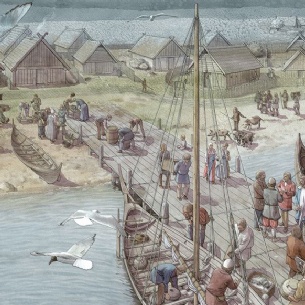 Today the children learnt about Viking trading.
The class split into two teams, one the Vikings and one the Anglo-Saxons. They each had a King, 3 traders and then the farmers/fisherman etc. The children have to organise their production team, their trade deals with expert negotiating and then had to face many scenarios such as a cold winter where few fish were caught and the Vikings settling in Britain.
A superb afternoon which the children really enjoyed.