Chocolate Tasting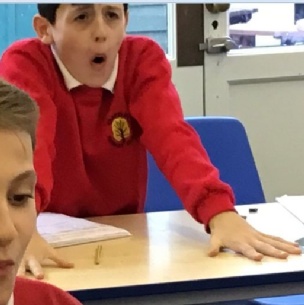 After working hard to understand Fairtrade and where cocoa beans are grown this half term the children had the exciting opportunity to taste some different chocolate. They started by smelling it and looking at it, then tasting it with their nose pinched to stop their sense of smell. Then they let the chocolate melt on their tongue carefully, thinking about all the flavours they could taste.
Please look in the gallery to see some of their faces as they tasted the 90% chocolate!! Not their first choice. Some children compared cooking chocolate and milk chocolate, whilst others chose to compare Hersheys and Cadburys. A huge variety of chocolate to taste.
Next week we are all looking forward to making our own chocolate. Well adding our own flavours!!