Aqueducts!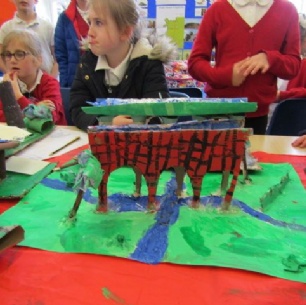 Continuing our Roman architectural studies, our challenge was to build an aqueduct to carry water from the hillsides into the local town.
We researched the structures of existing aqueducts across the world from Roman times then designed our own. In teams, we then discussed how to create our designs.
Our equipment: cardboard toilet rolls, sellotape, glue, egg boxes, cardboard boxes
What tremendous constructions we ended up with - have a look at our galley!
Well done, children for super effort, problem solving and thoroughly enjoyable mess-making and clearing up!