Trip to Marwell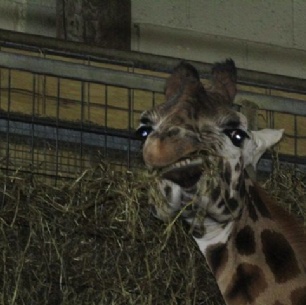 A great way to end a busy term - with a trip to Marwell Zoo with a focus on movement and skeletons.
We started off the day with a workshop run by Sue, one of the education staff at Marwell. We had the chance to work with skeletons, animal skins as well as interact and touch (if we wanted) Fig, the constrictor snake.
Following lunch, in one of the newbuild huts, we explored the park. We were thrilled to be able to find Mrs Dance's favourite - the Red Panda (see photo in the gallery) - in full view, snoozing on a branch for all to see.
Visiting the new Tropical House was a joy, and we were all so excited to see the sloth lazing in a tree. We all loved the roaming birds, flying butterflies, and all the wonderfully rich flora and fauna of the rainforest. After our trip to the Living Rainforest, we were familiar with so many of the things we could see and we felt great that we had existing knowledge of some of the creatures and features were were lucky to see.
Walking around the park we saw the tigers, the leopard, the lemurs, giraffes, rhino, pigmy hippo and flamingos amongst many others. We were also lucky enough to have one of the snow leopards sharpen his claws so close to us that, if it had not been for the dividing protective glass, we could have reached out and ...... been his lunch!
A truly wonderful day, made even more wonderful by the children's super behaviour, showing clear enjoyment and appreciation of what we were seeing. Thank you children!