Christmas Show and Share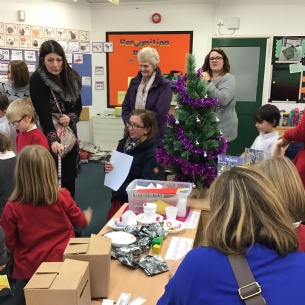 Thank you so much to those of you that were able to come to our Christmas Show and Share and musical performance!
The children have been lucky enough to have a singing teacher from Hampshire Music Service over the last term and on Tuesday we performed the various songs we have learnt. The children have really enjoyed learning different types of songs, fun voice warm up activities and singing in rounds and groups, as well as learning some of the technical terms and composing some of our own rhythms and songs. After performing they also loved having the opportunity to share some of their topic work and art work with their families and friends. We hope you enjoyed it as much as we did!