Trip to the Aquarium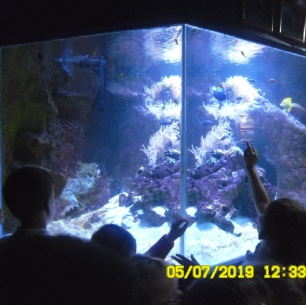 A fun trip for Bear and Darwin Class!
Last week Bear and Darwin headed off to Portsmouth to visit the Blue Reef Aquarium. We had a great day looking at all of the different sea life and listening to some fascinating information from our guides. Some of our favourite exhibits included the sharks, the otters, the seahorses and the sting rays. It was a lovely day to wander through the aquarium and picnic in the sunshine and we even had time to play on the adventure playground. For those of us who were feeling brave, we also got to get up close to a jellyfish and a very large crab!