Our visit to the New Forest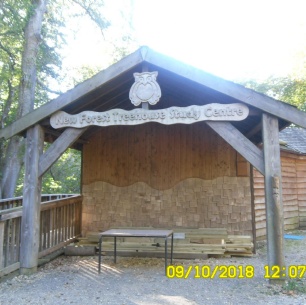 Our visit to the Treehouse Centre in the New Forest.
Darwin Class had a great time at the Treehouse Centre in the New Forest, yesterday. We enjoyed lots of different activities in the woods, which saw us using our senses and skills to try to survive like different animals. We started off by wearing 'mole masks' which covered our eyes so we had to rely on our sense of touch to lead us around the woodlands, following a rope. We also tested our sense of balance, trying to be squirrels along a log and then we chased each other down tunnels using our best bunny hops. After a well-earned lunch we built nests to try and keep a dormouse warm, before heading to the meadow to try collect enough nectar for our hive to survive the winter. The children behaved brilliantly and everyone got really involved in all of the activities set out for us.