Paper and Paste Planes!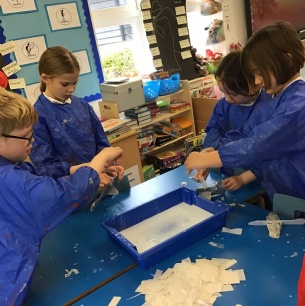 Please enter an introduction for your blog post here.
Darwin Class rounded off their topic about 'Planes, Trains and Automobiles' with a messy model-making morning. We used paper and paste to create hard aeroplane bodies and then designed and painted our own unique patters. The planes are now in formation along the 'washing line' in the classroom so be sure to pop your head in and take a look! There are also some fantastic information leaflets that the children have written, all about the Wright Brothers and their flying inventions.