The Frogs Spawn have arrived!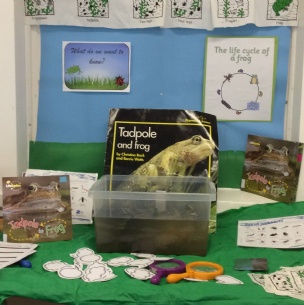 We have taken some frog spawn from our local pond on our welly walk and made them a nice comfortable home in Bear class. We will be watching and recording how they change! Watch this space for their development!
Please enter some content for your blog post here.