A cheeky elf has arrived!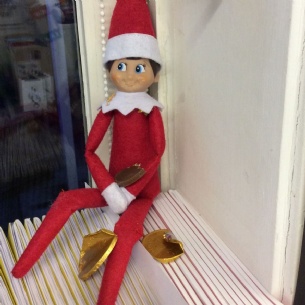 The children arrived this morning to find a naughty elf had joined us and was already causing mischief!
On his first day in the classroom he rode in on our Chinese Dragon and now it looks like he has found a little treat for himself! We can't wait to see what he does each day and we have started to make a little photo album of his antics. Each day, a different member of Bear Class is going to write about what the elf has done and add a picture and a photo and then we can send it to Santa at the end of the elf's visit to let him know some of the things his elf has been up to!