Grateley's Armed Forces Day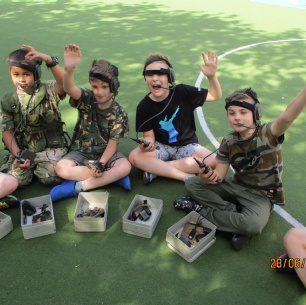 On Friday 27th June, we welcomed the Army Air Corps and Military Police into school to help us to celebrate the fantastic role that the Armed Forces have in our society. The children had the opportunity to become forensic detectives after some biscuits went missing from Mrs Dance's office! They carried out fingerprint dusting, used an Isogun to make replicas of evidence and got to wear forensic suits! The children also got the opportunity to spend some time with the Army Air Corps: playing hide and seek with comms, trying out inflatable life rafts and trying on the equipment. We were amazed at the weight of the bergan that soldiers have to carry- Mrs Dance needed help to get it on and off her back!
Thank you to the Army Air Corps and the Military Police for spending their valuable time with us- we all had a fantastic day!