Grateley's Space Adventure!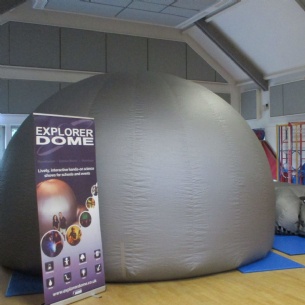 A giant leap for Grateley...
On Friday 15th November we all got to experience what it might be like to explore space thanks to the Explorer Dome. Each class got to crawl into the dome for a chance to explore the planets; listen to the sound of a star exploding; find out about the constellations and listen to stories about space. Attenborough class were able to share with the team all that they had learnt this term in their science and history topics. Everyone had a brilliant time and learnt alot. As the children themselves said: it was 'amazing', 'out of this world' and 'cool'.