Happy 100th Birthday Captain Tom!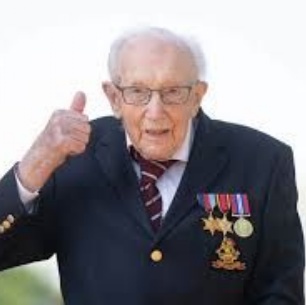 Hampshire Music Service celebrate in musical style!
Over the last couple of weeks, the staff at Hampshire Music Service have been working hard to put together a musical Happy Birthday message for Captain Tom Moore. The video is a virtual performance of Happy Birthday and For He's a Jolly Good Fellow, with a special feature of the Wellesley March, the march of his old regiment, the Duke of Wellington's.
Can you see your HMS teacher in the video!
Please click on the link below to join with all of us at Grateley Primary School to wish Captain Tom a very happy 100th Birthday!