A Girls Day Out at Thruxton!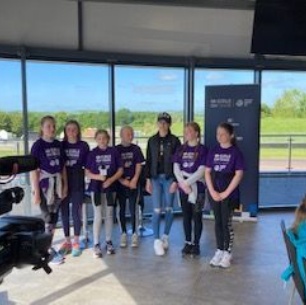 Today (Friday 27th July), 11 Year 5 and 6 girls had the incredible opportunity to spend the day at Thruxton Race circuit! They spent the day exploring the race paddock whilst the British Touring car teams prepared for the weekend's racing events; they carried out a STEM Lego building challenge as well as working with a female racing commentator to interview an up-and-coming female touring car driver. Following a highly successful Pit-Stop challenge the girls won, with an amazing time of 17.06 seconds!
A fabulous time was had by all- a 10 out of 10 rating was given for the entire day by both the girls and the adults!