Learning to Stay Safe Online in an Unusual Way!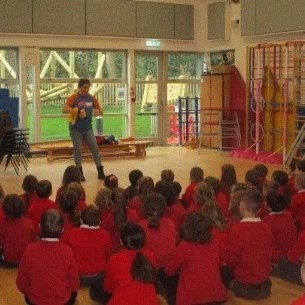 Learning about Internet safety the Splats way!
Last Friday (27th January), we welcomed into school, the SPLATS team who led the school in a play all about Internet safety; reminding the children why it is so important that they stay safe online and what to do if they feel unsafe. The day consisted of four class workshops (which included puppets) followed by a whole school performance.
All day, we could hear excited voices as the children took part with great enthusiasm. Their final performance at the end was brilliant and demonstrated all that they had learnt.