Coronation Celebrations!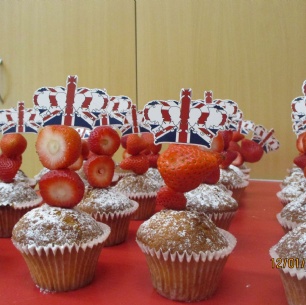 Grateley Celebrates the Coronation of King Charles.
Today has been a fantastic Coronation celebration. We all enjoyed a delicious coronation lunch which included coronation chicken, muffins and fresh strawberries! Our fantastic kitchen team patriotically decorated the puddings! This week, the children have explored the history, symbolism and artefacts of the Coronation carrying out different activities. Bear and Darwin children decided to write to King Charles to congratulate him; I wonder if they will receive a reply? To celebrate the Coronation on Saturday, we made a school banner to decorate the village Coronation lunch. Each child has decorated a crown, which adorns the banner.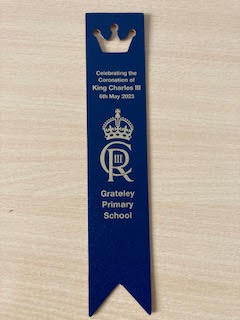 To mark the Coronation tomorrow, we wanted the children to have a souvenir of this historical event. We have purchased each child a Coronation bookmark as a memento of the occasion.