Author Visit to Grateley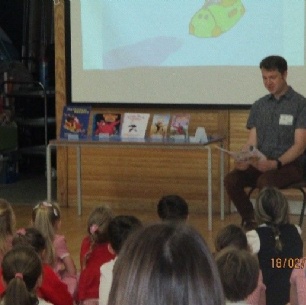 Keith Hatton spends the day inspiring Grateley writers.
On Monday, we welcomed the author Keith Hatton to school. He spent the day in each classroom leading a creative writing session. Some of the children had the amazing opportunity of proofreading the first draft of the first few pages of his new book! Keith was very complimentary of the children's learning behaviours and was amazed at their creative writing ability.
Thank you to our wonderful PTA for funding this unique experience.