New News Story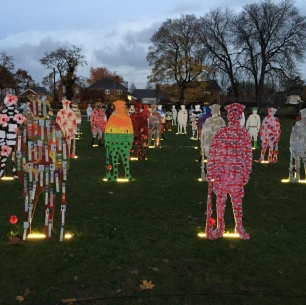 On Saturday 10th November, I took our 215 soldiers to Vigo Recreational Park ready for the 215 project art installation to be put together. Between 5pm and 7pm the soldiers were lit up as all 215 soldiers stood in a squadron formation. Sound effects and music were included to add even more emotion to the days remembrance.
In the evening I took my children to experience the remembrance art, and was truly stunned by the emotion and power that the art installation evoked.
I do hope that as many of you as possible were able to visit the 215.
Mrs Dance